OUT NOW!
Bastard Noise -
Our Earth's Blood Part V
7"

Collaboration release with the highest level Japanese sound artists of modern time. 500 copies only on "starburst" vinyl. Includes a "pocket sleeve" and double sided insert with all the lyrics!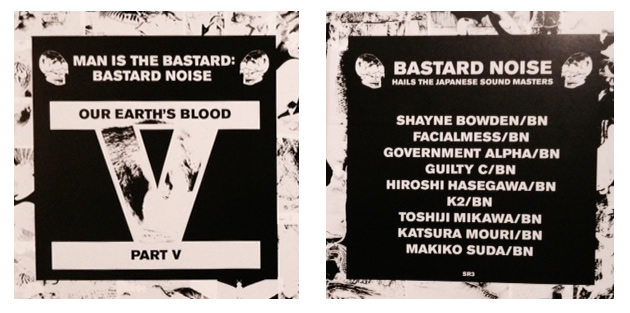 OUT 9/11/15!
To The Point / Sidetracked Split 7"

Sidetracked is super fast all the way through while To The Point does the same, not a lot different than Is It Safe. 500 press total. Preorder (200 copies) available now!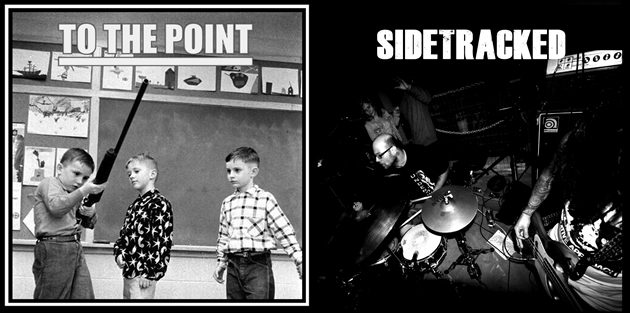 OUT 9/11/15!

OUT 10/16/15!

F.Y.P.M - Public Disgrace LP


American Hardcore from Cleveland, Ohio. Erba on vocals from bands GORDON SOLIE MOTHER FUCKERS and NINE SHOCKS TERROR! Preorder on red wax (100 copies) now!

Man Is The Bastard / Bastard Noise - The Lost M.I.T.B. Sessions Gatefold LP and Poster
Preorder vailable now on limited wax. See Releases for full description.
OUT 11/27/15!

OUT 11/27/15!

Terminal Nation - Self-Titled 7"

Heavy stomping hardcore from Arkansas. Think Weekend Nachos, Infest, Siege, and Breakdown. Preorder limited to 100 copies now!

Fast Asleep - Outside the Fence 7"


Fans of early West Coast thrash and PV will be circle pitting in their bedrooms! Think old COC, Pissed Happy Children, and Cryptic Slaughter. Limited wax preorder now!

OUT 11/27/15!

OUT 11/27/15!

Cave State - Self-Titled 7"


Fast power violence that Southern California is known for, reminiscent of Spazz and Crossed Out. No frills, just fast hardcore. Limited preorder of 100 available now!

Lifespite - Self-Titled 7"


This is negative hardcore! Crude, blunt and hateful hardcore for axe-wielding maniacs into Haymaker, Sheer Terror, Left For Dead, and Infest. Limited preorder avilable now!